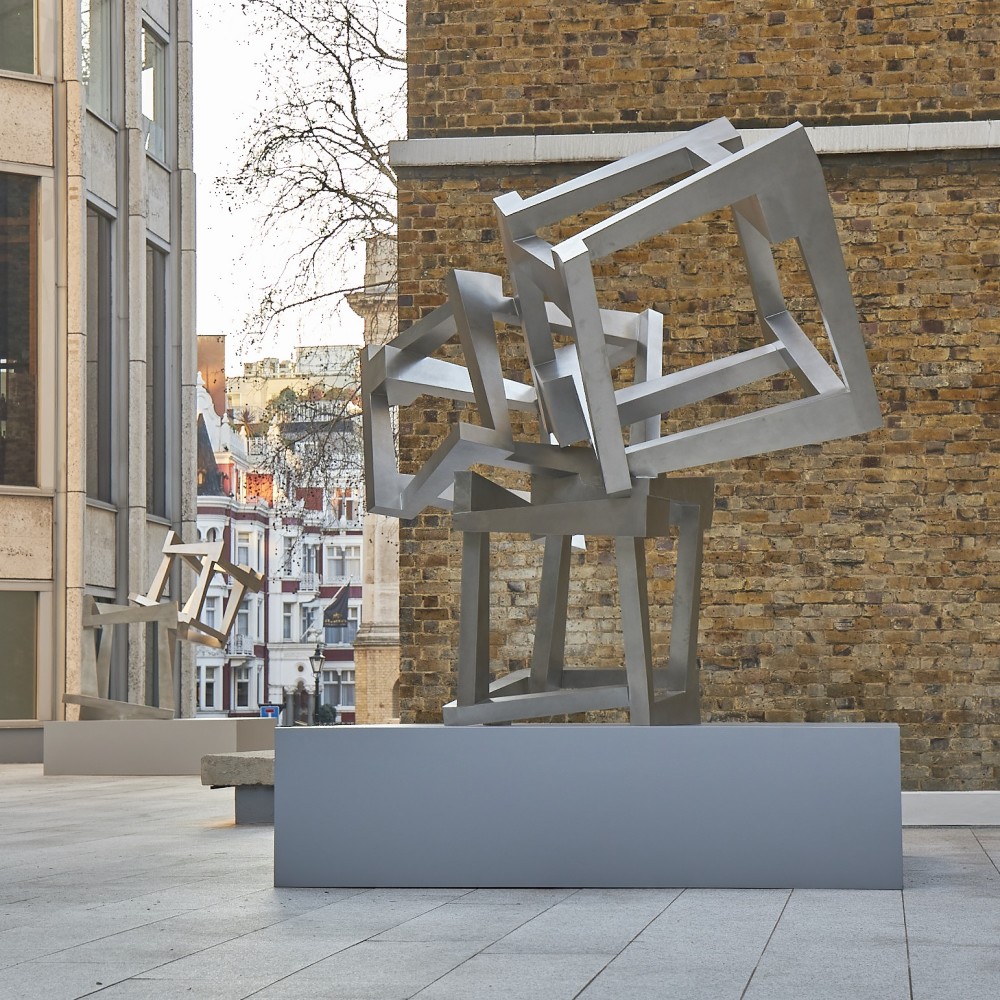 Throughout 2019, three large-scale sculptures by American artist Jedd Novatt took up residency at Smithson Plaza. Located in the former Economist Plaza, in London St James's, the exhibition formed part of an ongoing public arts programme organised by international real estate developer Tishman Speyer and curated by Encounter Contemporary.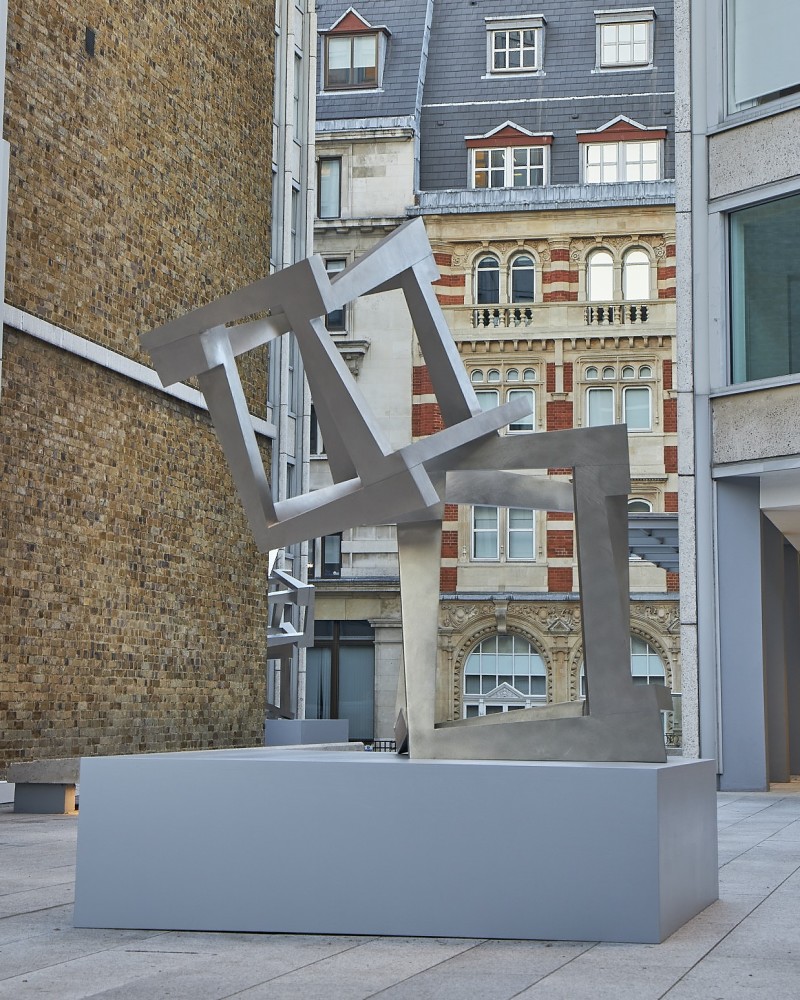 Constructed in asymmetrical, quadratic shapes using stainless steel, the almost three-metre high sculptures reflected the tones and textures of their surrounding environment, fitting seamlessly into Smithson Plaza, while also adding a dynamic cultural experience to the site.
The minimal structural design and clean, linear construction of Smithson Plaza, widely recognised as a triumph of post-war Brutalist architecture, also emphasised the energetic forms of Novatt's sculptures, and their relationships between solid material and space.
Read more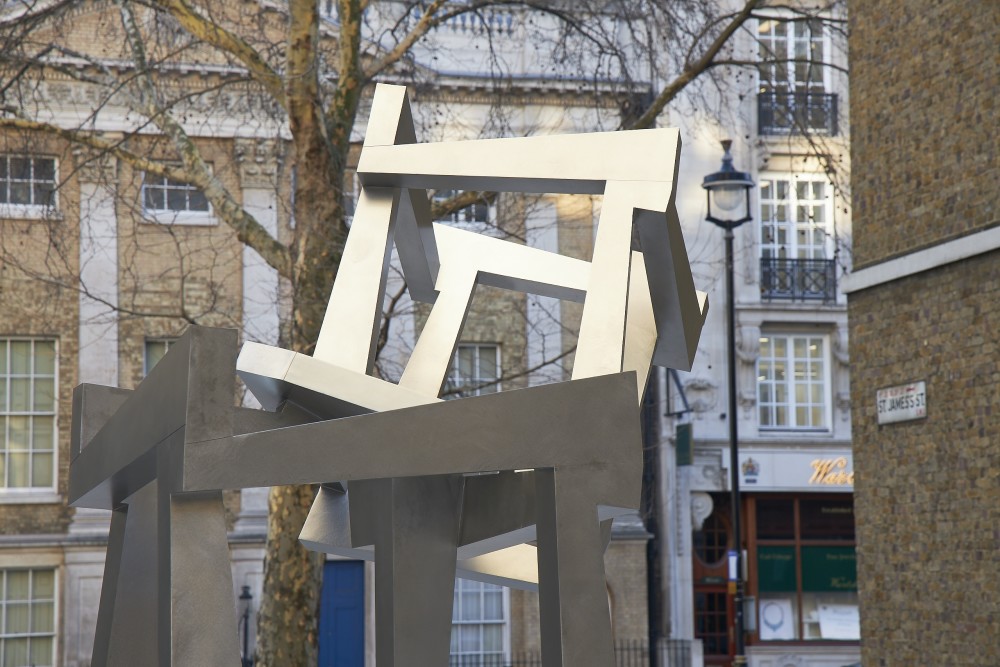 These works form part of Novatt's 'Chaos' series which the artist has rigorously developed for over a decade. The sculptures appear both dense and solid, yet also convey a sense of weightlessness and ethereal balance. The geometric precision of Novatt's open cubic forms is subverted by breaks and intersecting shapes, causing the sculptures to appear almost on the verge of collapse.
From February – September 2019 the sculptures at Smithson Plaza joined several other works from Novatt's 'Chaos' series also installed in prominent international locations, including Pérez Art Museum Miami, Florida; Chatsworth House, Derbyshire UK; and City of Bilbao, Spain.