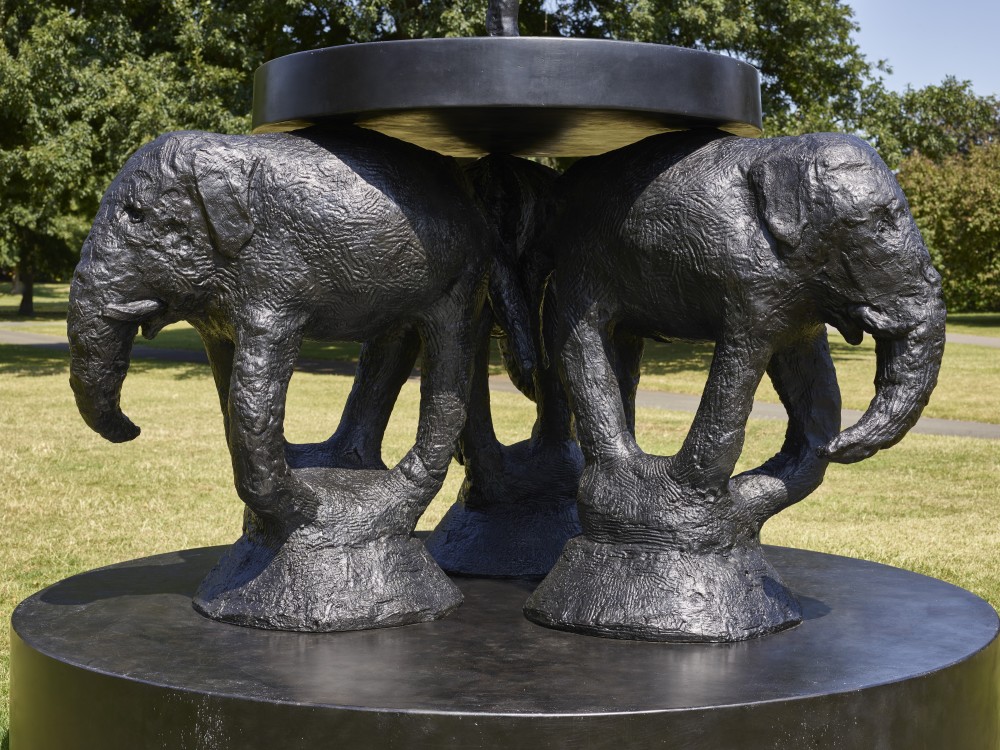 As part of Frieze Sculpture 2019, London's largest free display of outdoor art, held in Regent's Park, Barry Flanagan's Composition (2008) was selected by curator Clare Lilley, Director of Programming at Yorkshire Sculpture Park, for exhibition alongside works by artists from across the globe.
Composition presents Flanagan's emblematic Nijinski hare, supported by a trio of elephants in a daring circus balancing act. The sculpture shows the artist's ability to infuse wit with poignancy, juxtaposing the lightness of the nimble hare against the weight and solidity of the elephant forms, and recalls Flanagan's musical and theatrical upbringing among a family of music hall performers.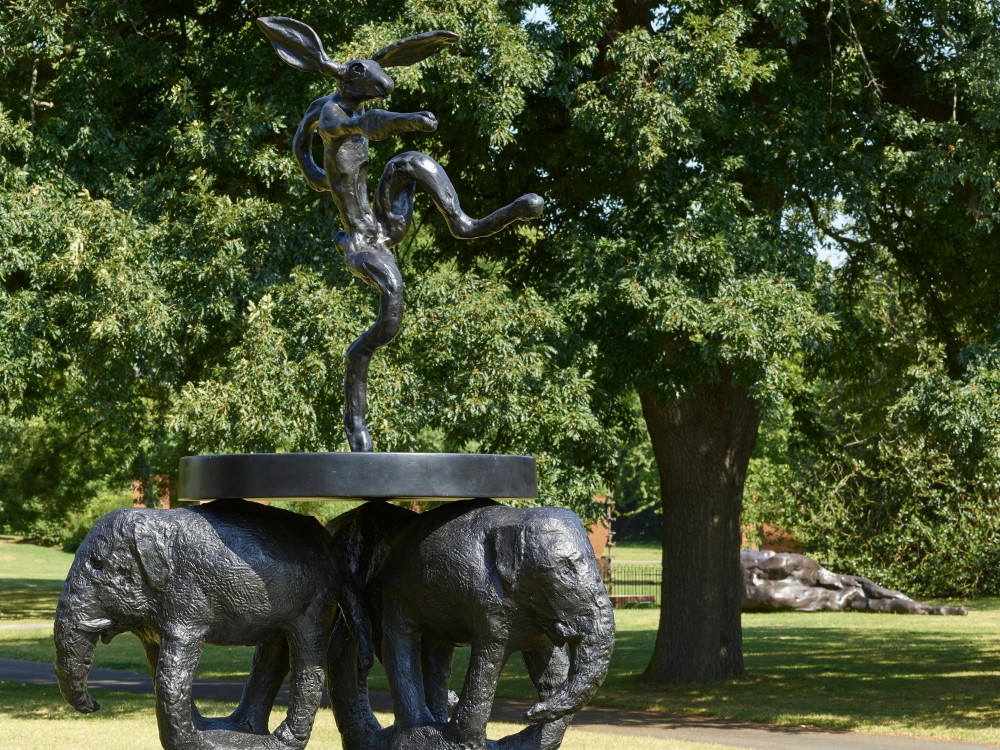 Barry Flanagan had a personal affinity with performance and the Nijinski hare is named after star of Ballets Russes, Vaslav Nijinski, who was known for his exuberant dance style and was a life model for French sculptor Auguste Rodin (1840–1917). Flanagan was an avid admirer of the work of Rodin and here uses his anthropomorphic hare to catch the dynamic pose of Nijinski mid-dance.
Flanagan adopted the same technique as Rodin, of leaving his sculptor's thumbprint exposed on the hare's body to enhance its sense of movement and immediacy.
The textural qualities of the elephants' weathered skin and the supple limbs of the hare add to a great vibrancy of the piece as a whole, while the anthropomorphic qualities of the mercurial hare evoke power, strength and vulnerability.