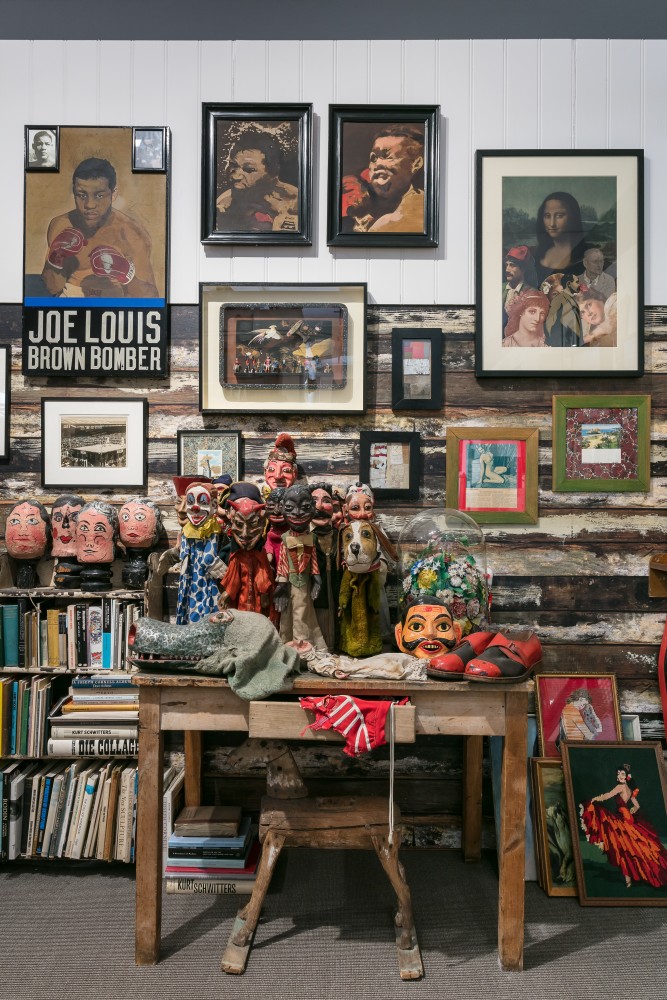 For Frieze Masters 2017, Waddington Custot took on an ambitious project: to recreate the living studio of iconic British Pop artist Peter Blake in an immersive fair booth presentation.
Pulling together original work with a huge number of Blake's own belongings and items from his personal collection of ephemera, the booth provided a unique insight into the artist's daily working practice, and the interior world represented by his Hammersmith studio. Through entering this space visitors could encounter both Blake the artist and Blake the individual who has continued experiencing great joy in making work over the past decades.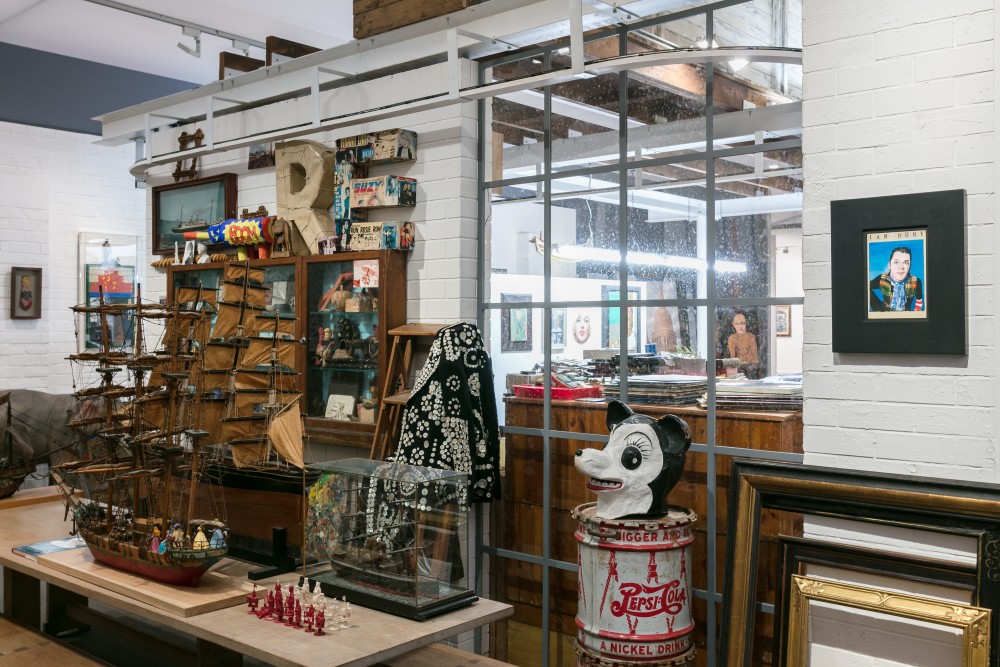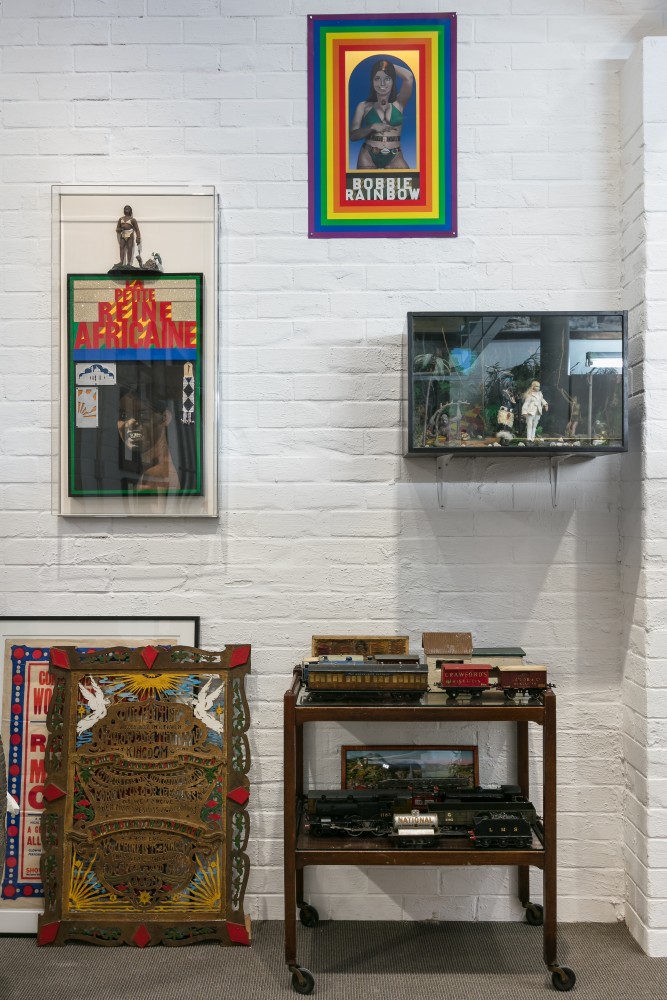 This immense tribute featured a fractured structure, appearing as if torn from Blake's studio. Exposed brick walls, floating steel beams and windows retained the industrial spirit of the building in West London, creating a framework for the unexpected finds from a personal career of collecting.
Key works from Blake's expansive career were integrated into the booth, including seminal early work loaned by private collections shown alongside important works that have remained in the artist's collection for a number of years, never before seen by the public.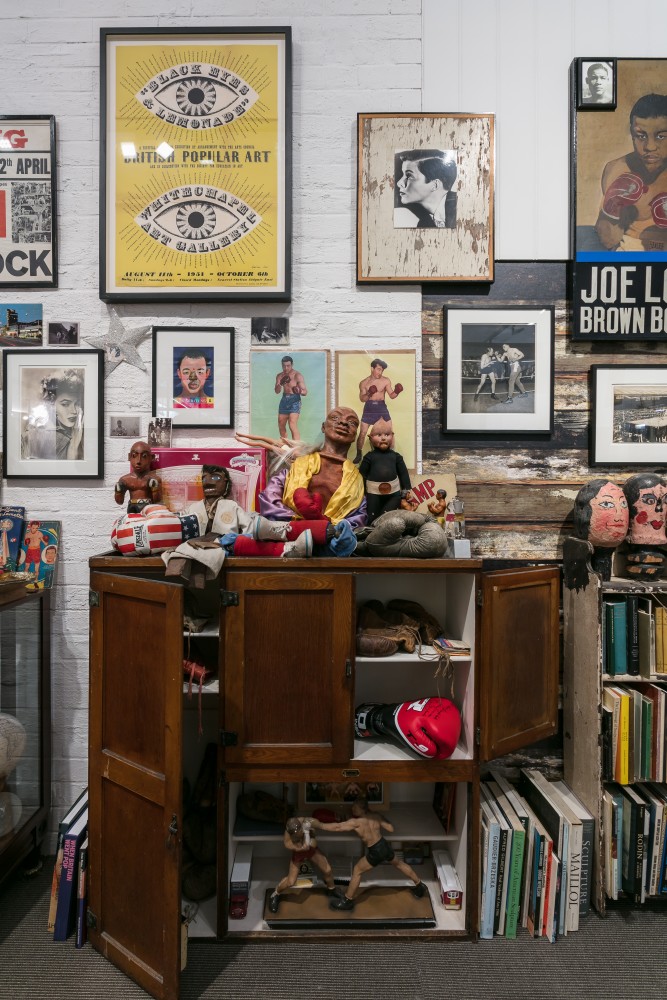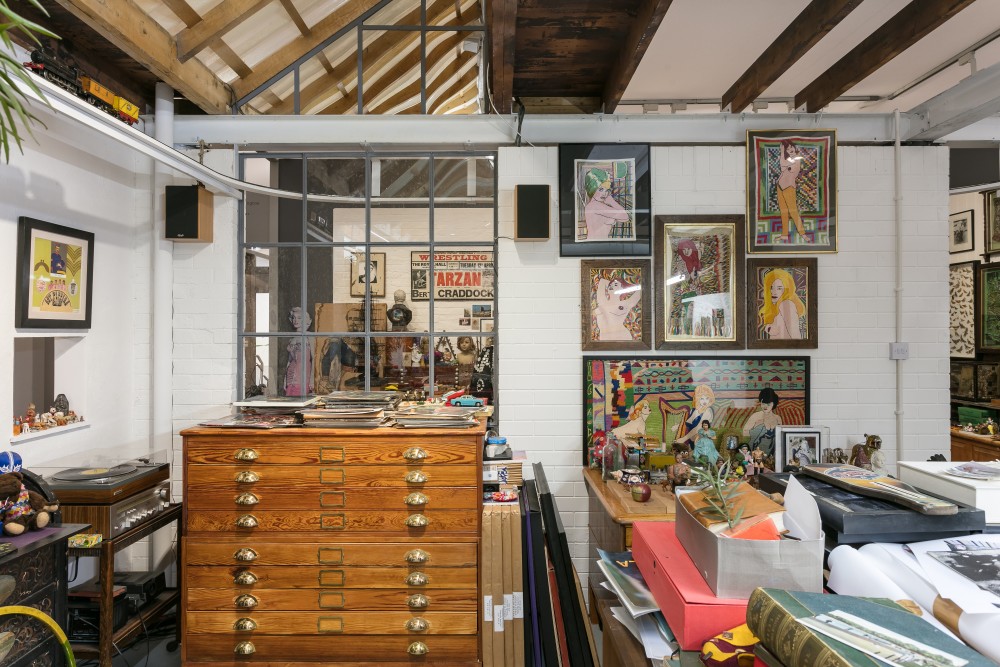 Two large tables at the centre of the booth echoed Blake's workstation. Piles of books, papers, photographs and cut-out figures lifted directly from Blake's studio desk covered surfaces, whilst neatly labelled cardboard boxes and the artist's own collections of miscellaneous objects filled the booth, each one telling their own unique story.
Wrestling memorabilia shone a light on Blake's childhood trips to wrestling matches, and images of popular art and culture revealed the crossover of themes within Blake's collection and the artworks he creates.