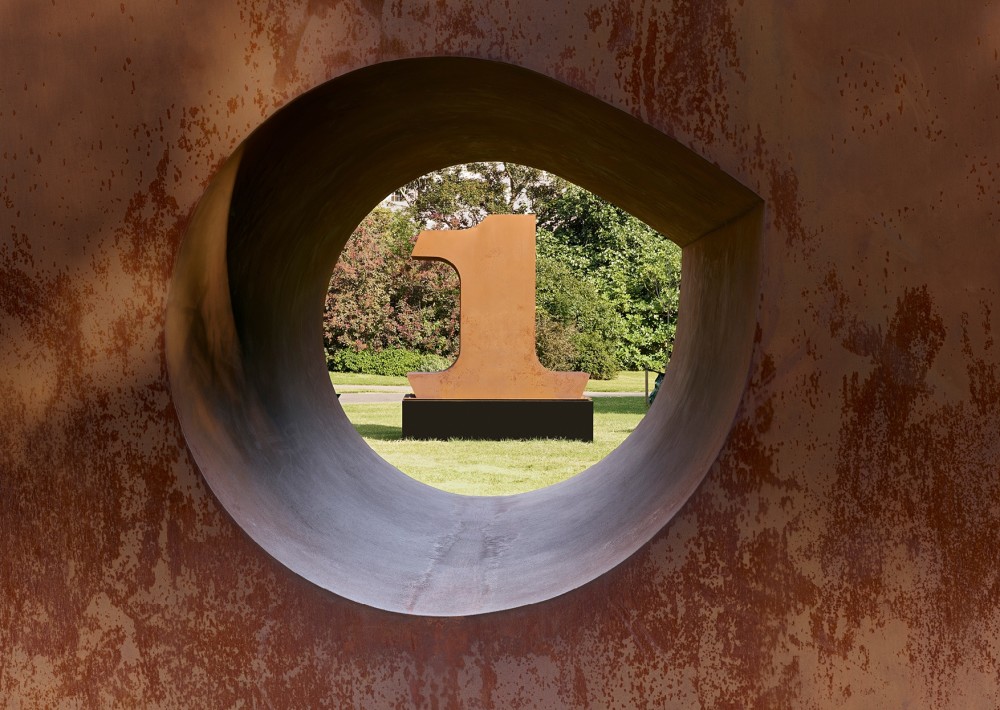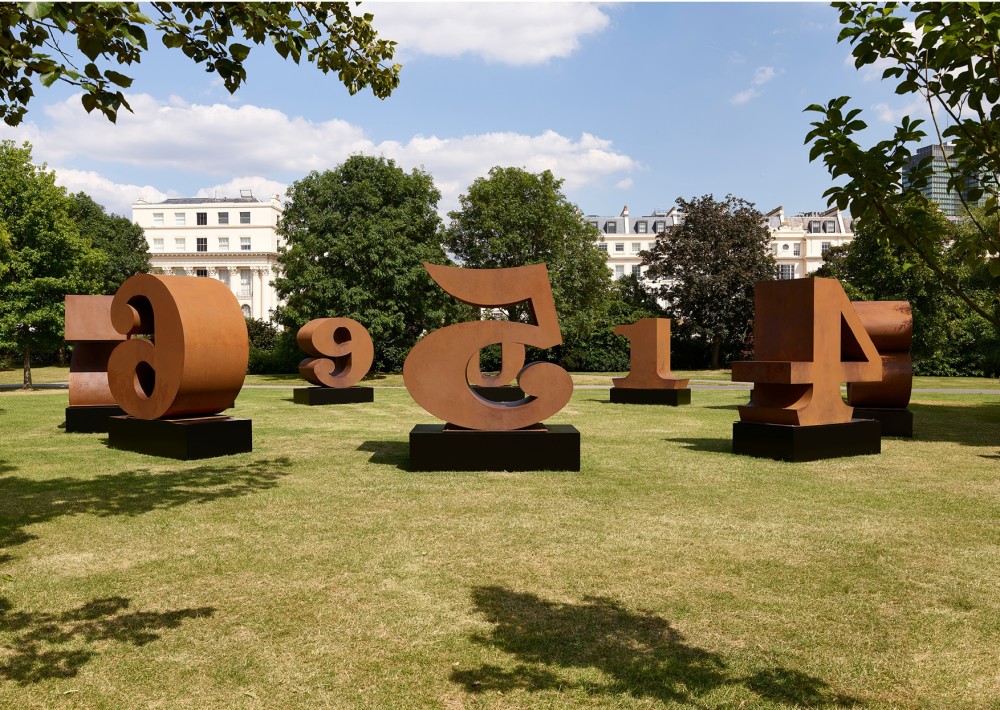 Robert Indiana's Cor-Ten steel ONE through ZERO (1980-2002), presented by Waddington Custot at Frieze Sculpture, is a grouping of ten number sculptures, initially conceived in 1980 as a series of eight-foot painted aluminium sculptures on a monumental scale. The American printmaker, painter, and sculptor later created several series of Numbers sculptures in different scales and finishes, including this impressive work in Cor-ten steel.
All images © Morgan Art Foundation Ltd. Artists Rights Society (ARS), New York, DACS, London 2019.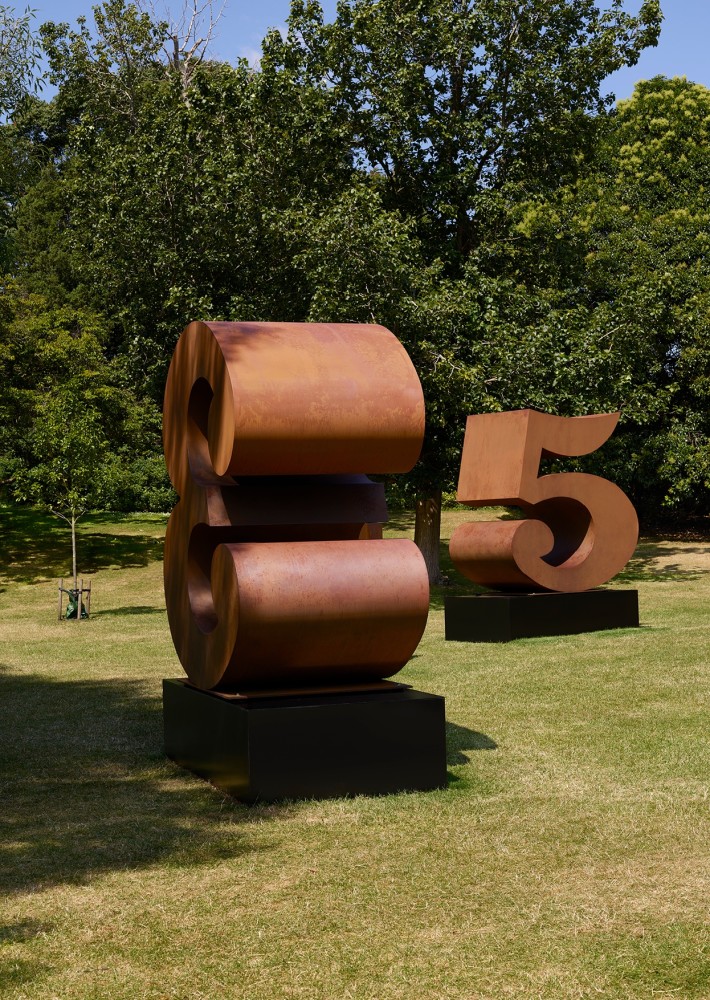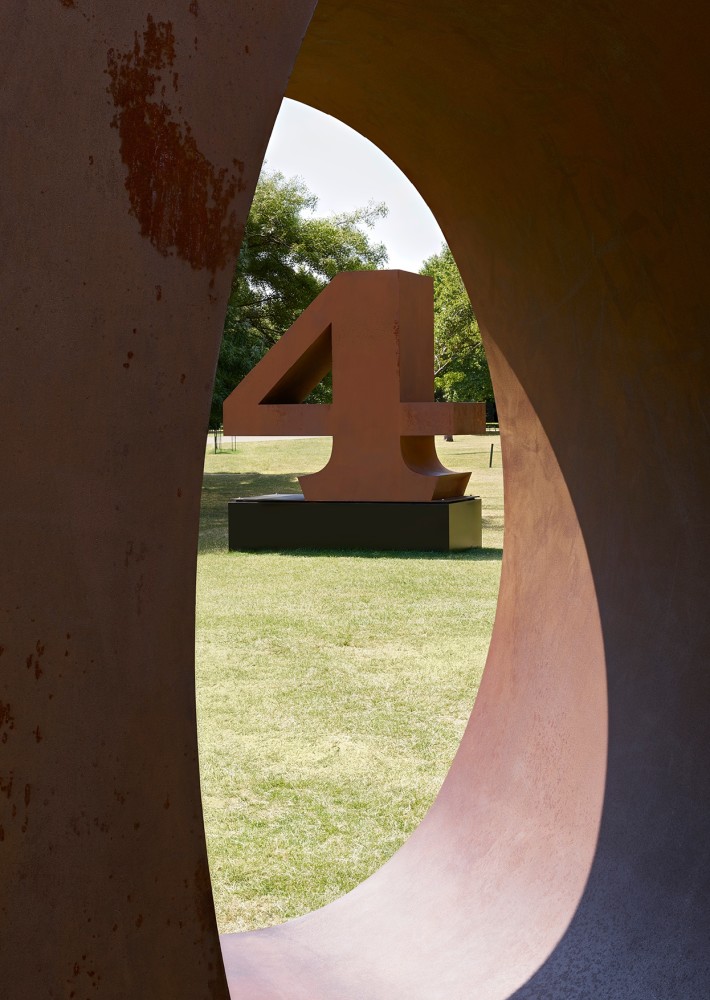 This monumental work is an example of the artist's long-held fascination with the power of numbers. The symbolic and formal aspects of numbers are a subject that stands as one of Indiana's most important iconographic themes. Indiana moved households multiple times as a child, living in twenty-one different homes by the age of seventeen, and has cited this as one reason for his fascination.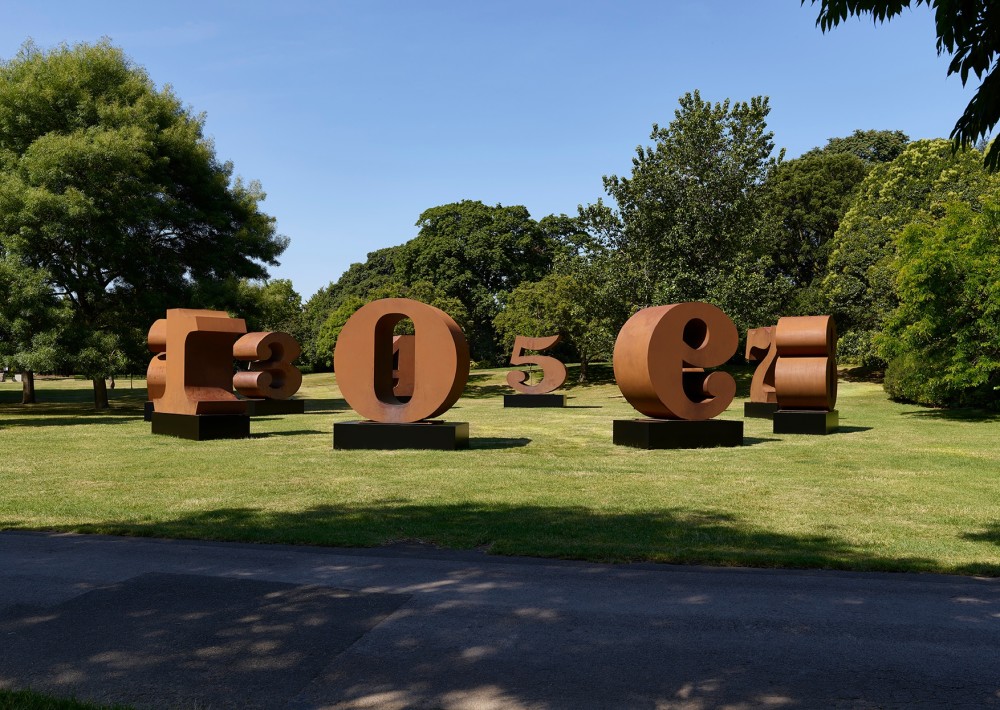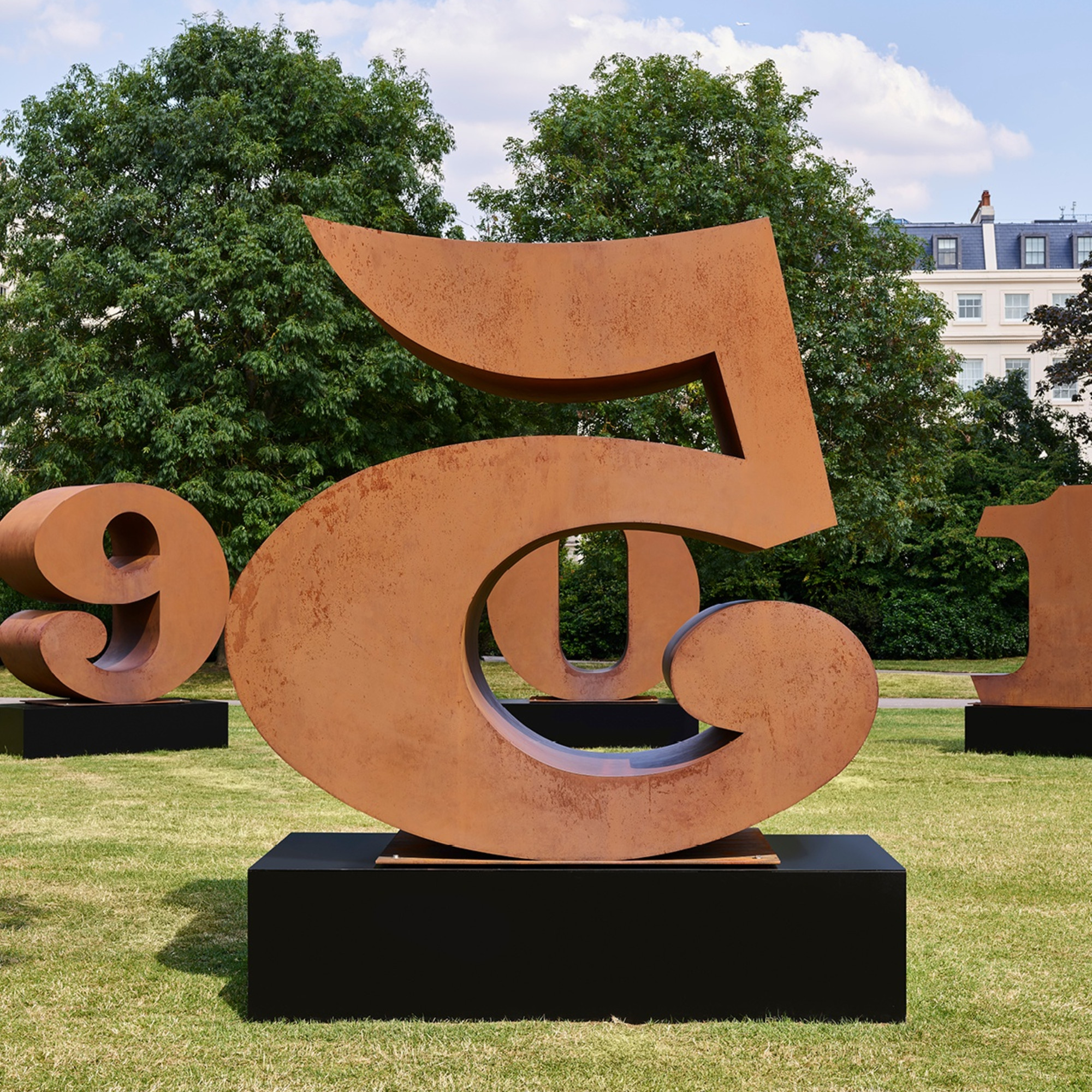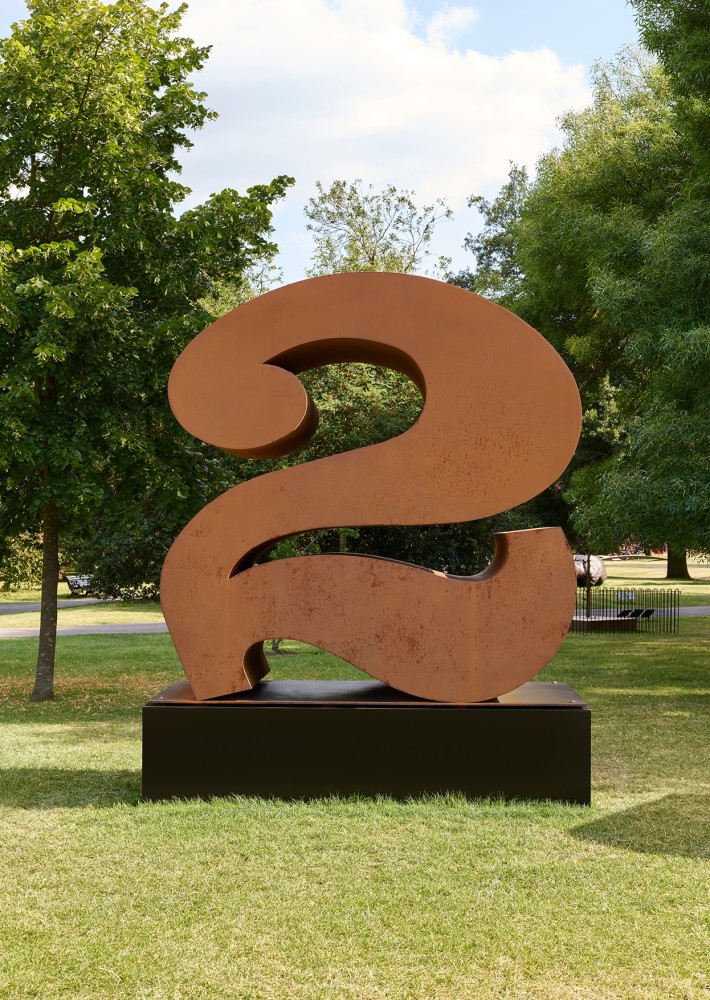 Numbers are important to Indiana for their universality: they are understood across cultures, but numbers also had personal resonances for the artist.The number two had a special signficance for Indiana, for instance, as he described:
"Two is just my own personal number. My studio that I lived at, the place that I lived at longest of all in New York was at 2 Spring Street on the Bowery, and it does require two for love, and love has been my greatest preoccupation."

Lecture sponsored by the National Museum of American Art in conjunction with the exhibition
Wood Works: Constructions by Robert Indiana
, May 3, 1984 (Archives of American Art, Smithsonian Institution)
Also known as weathering steel, Cor-Ten develops a patina specific to its surrounding environment, which continuously regenerates when subjected to the influence of the weather, eventually developing a rich velvety rust-coloured appearance.
Indiana was inspired by the popular, mid-19th century American tradition of narrative imagery which depicted the cycle of life as the 'ages of man' represented by specific numerals, from birth (1), childhood (2), adolescence to adulthood (3-6), old age (7-9) and finally death: 0.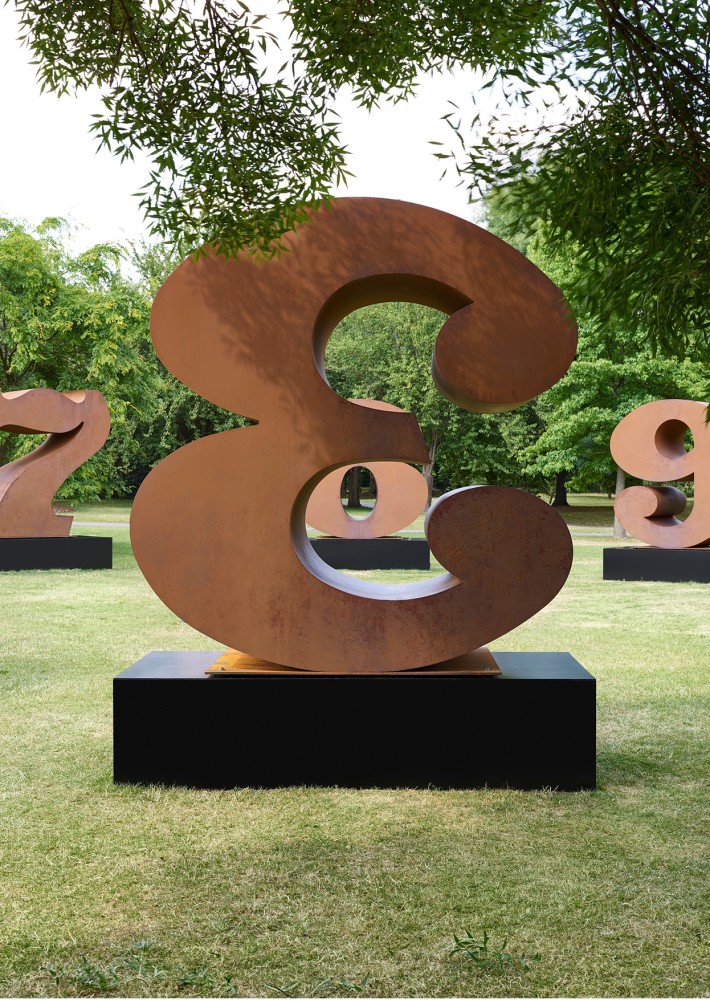 In the words of Javier Pes, editor of Artnet: "Robert Indiana's circle of monumental numerals form a different take on the cycle of life. The big "one" represents birth, while the "zero" could be the big studio in the sky. It is refreshing to be reminded of Indiana's art when his legacy has been overshadowed by the legal battle that ignited upon his death. ONE Through ZERO is an authentic Indiana experience in the heart of London. What's not to love?"
All images © Morgan Art Foundation Ltd. Artists Rights Society (ARS), New York, DACS, London 2019.