For the small octagonal basin of the Jardin des Tuileries, Pablo Reinoso designed 'Le Cercle', an installation that takes a central position along the line connecting the Louvre to Place de la Concorde, and further, to the Arc de Triomphe. Eight sculptures emerge from the water and radiate outwards to stand in a circle, each looking out from the eight-sided body of water.
The work was presented in collaboration with Waddington Custot on the occasion of FIAC 2019.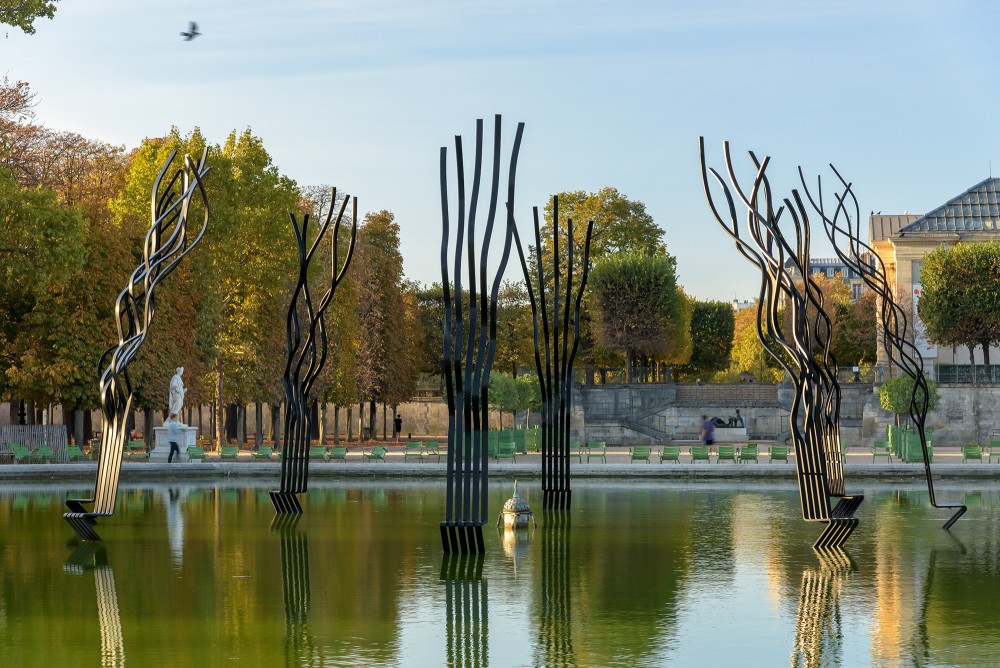 At its base, each sculpture comprises an abstract chair-like form made of bars of steel, which extend six metres upwards into the air with increasingly free movement, so that the top most fronds of steel appear to flutter organically, as if in the wind. Placed at equal distances from one another, the individual sculptures lean into the ring. Their irregular forms create reflections on the surface of the water which itself moves and changes with the weather, offering the installation an organic quality in spite of the inorganic material of the sculptures.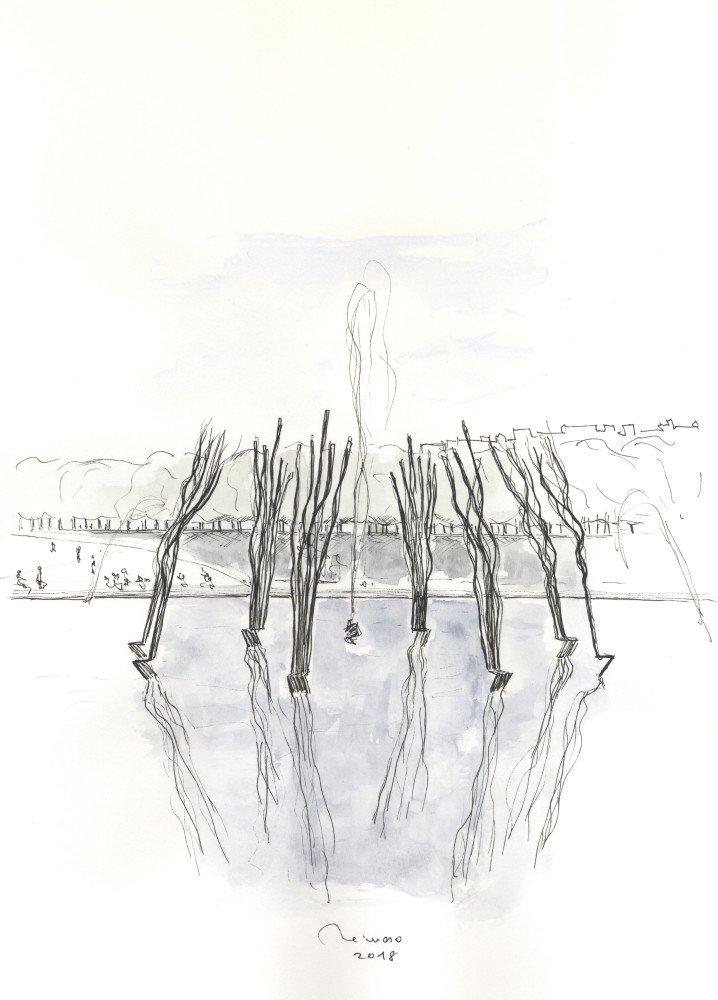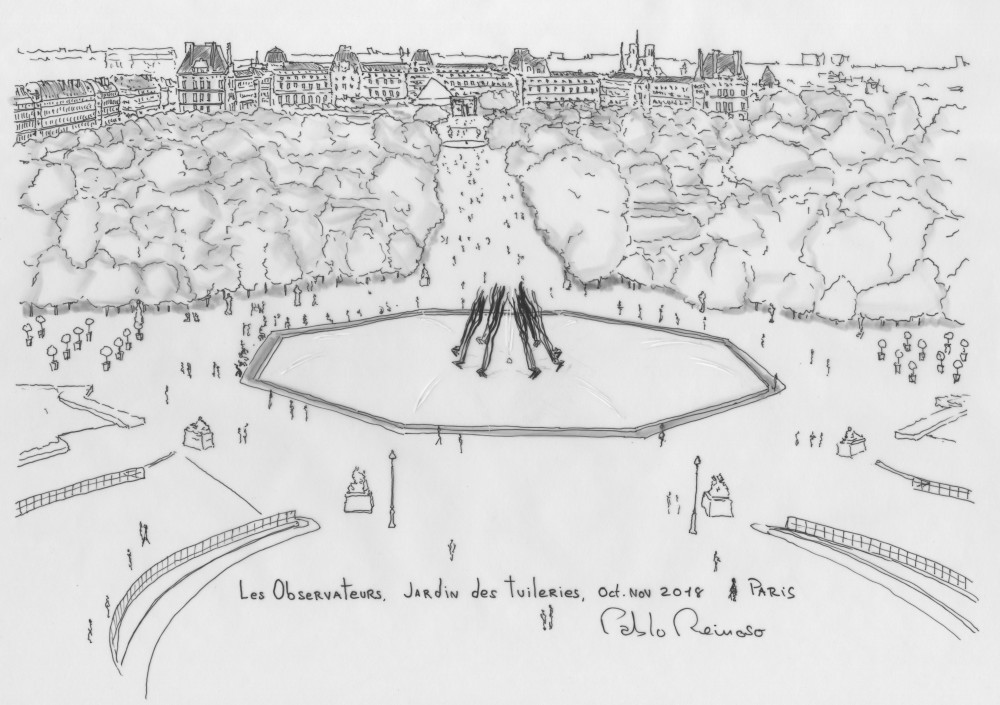 Located in the middle of the pool, the seats are inaccessible: by positioning the significant spaces of his work in an unattainable location, Reinoso builds a poetic narrative around the basin and the creation of detachment and distance gives rise to a play of gazes in the middle of the Jardin des Tuileries.
On the occasion of this installation, Pablo Reinoso produced a film, 'Le Cercle de Lecture' (2020) directed by Rodrigo Reinoso, featuring dancer and choreographer Blanca Li. Through her performance, Blanca Li tests the limits of her surroundings as she creates a poetic narrative space within the Tuileries Garden's water basin.
The film is the third collaboration between Pablo Reinoso and Blanca Li, following Séances, 2004 and Thoneteando, 2006.