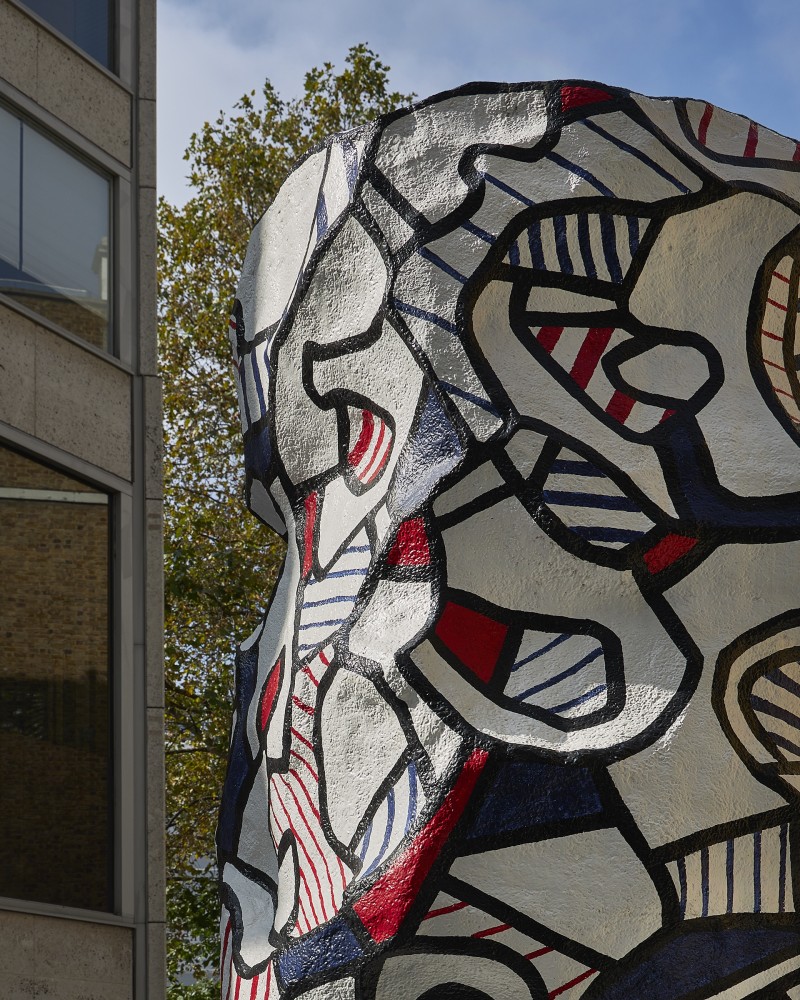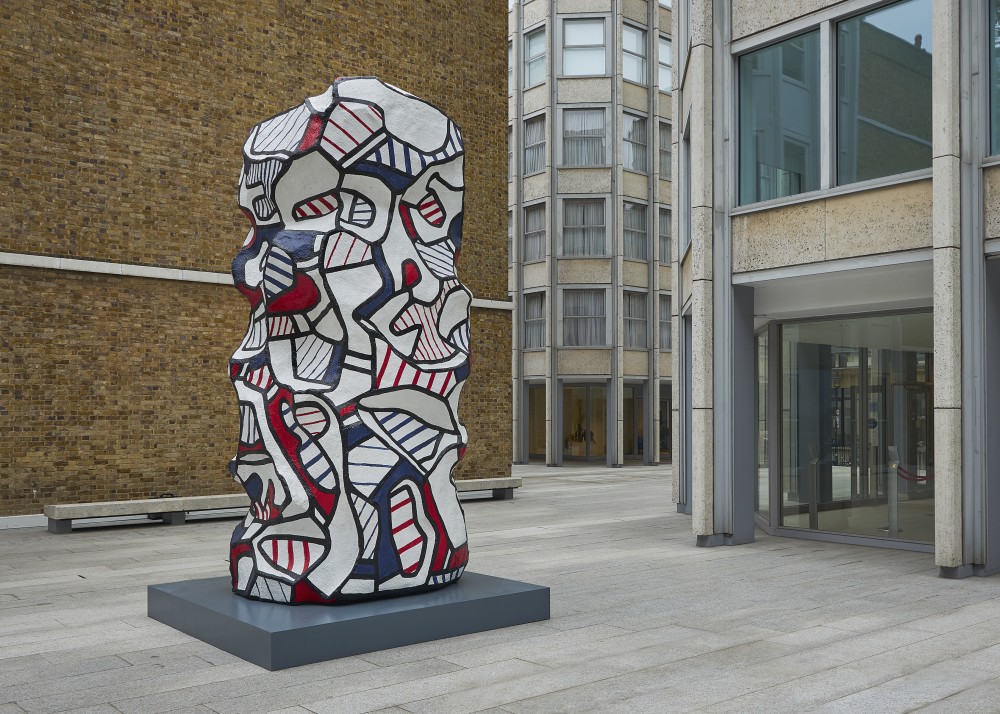 Situated in Smithson Plaza since September 2020, the installation of Jean Dubuffet's 13ft sculpture 'Tour aux récits' celebrates both the radical French artist, who is often cited as one of the most powerful and provocative voices in the post-war avant-garde, and the cultural heritage of the site itself.
Originally commissioned as the headquarters for The Economist, Smithson Plaza stands today as an iconic example of 1960s modernist architecture. Dubuffet's artwork finds a fitting home in Alison and Peter Smithson's sixties complex as the sculpture was initially designed for the forecourt of the Banque Lambert in Brussels, which was completed in 1960.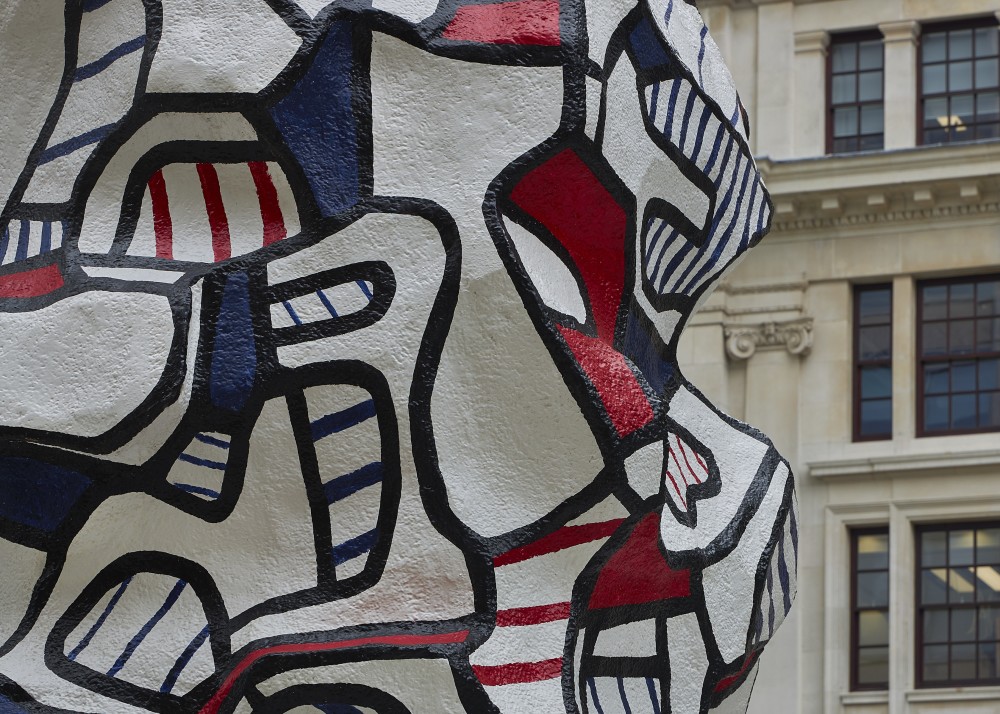 The placement of 'Tour aux récits' at Smithson Plaza achieves Dubuffet's desire for the work to be realised in a cityscape. A series of photo montages by the artist reveals that he imagined the work to be ideally situated between two blocks of flats, a location comparable to
Smithson Plaza.
From his sketches Dubuffet began to create polystyrene maquettes, which advanced his Hourloupes into three dimensions. Characteristic of Dubuffet's Hourloupe cycle, the undulating surface of 'Tour aux récits' is delineated with black against a white ground, with the resulting negative spaces variously filled with parallel lines or solid colour in red and blue.
For Dubuffet, 'L'Hourloupe' was an onomatopoeic word; in French, its sound suggests a wonderland or grotesque creature, while simultaneously evoking a rumbling threat with tragic overtones.
The installation of Dubuffet's 'Tour aux récits' marks the fifth artist's work to take residency at Smithson Plaza, extending the dynamic public arts programme curated by Encounter Contemporary.
This is the third collaboration between Waddington Custot and the sculpture programme initiative following the presentation of three works by American sculptor Jedd Novatt in 2019, and in 2020 a collection of sculptural pieces by octogenarian British artist David Annesley.