As the presenting sponsor of the 57th Biennale Arte 2017, Swatch invited world-renowned contemporary artist Ian Davenport to create a large-scale poured paint installation on-site in Venice's historic Giardini pavilions.
Giardini Colourfall was, and remains, one of the largest site-specific installations ever produced by Davenport.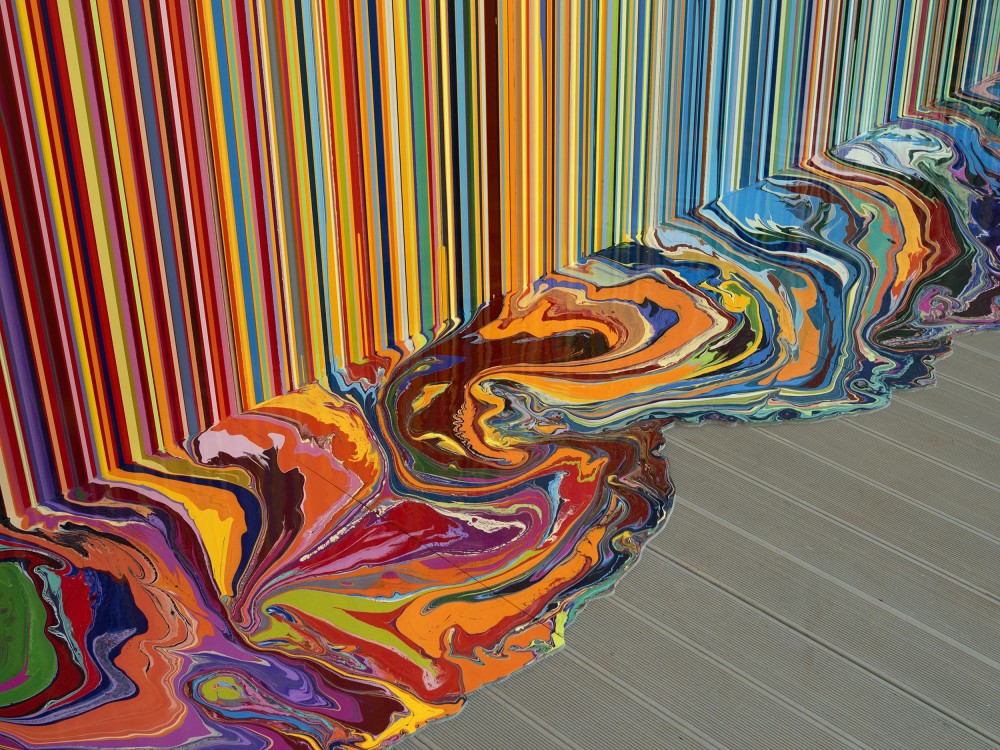 Located in the Venice Giardini, Colourfall featured over 1,000 different colours of paint, which were poured in a systematic order of dizzying vertical lines before pooling and merging freely at the base of the painting.
Davenport took inspiration for the monumental painting from the chromatic palettes of historical masterpieces by Gustav Klimt, Claude Monet and Pietro Perugino.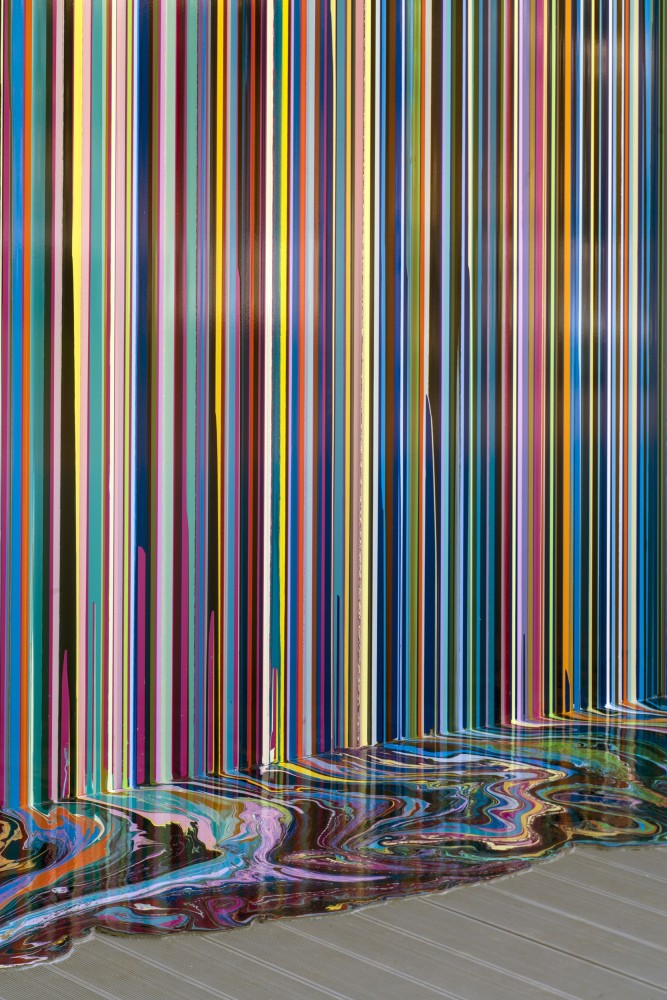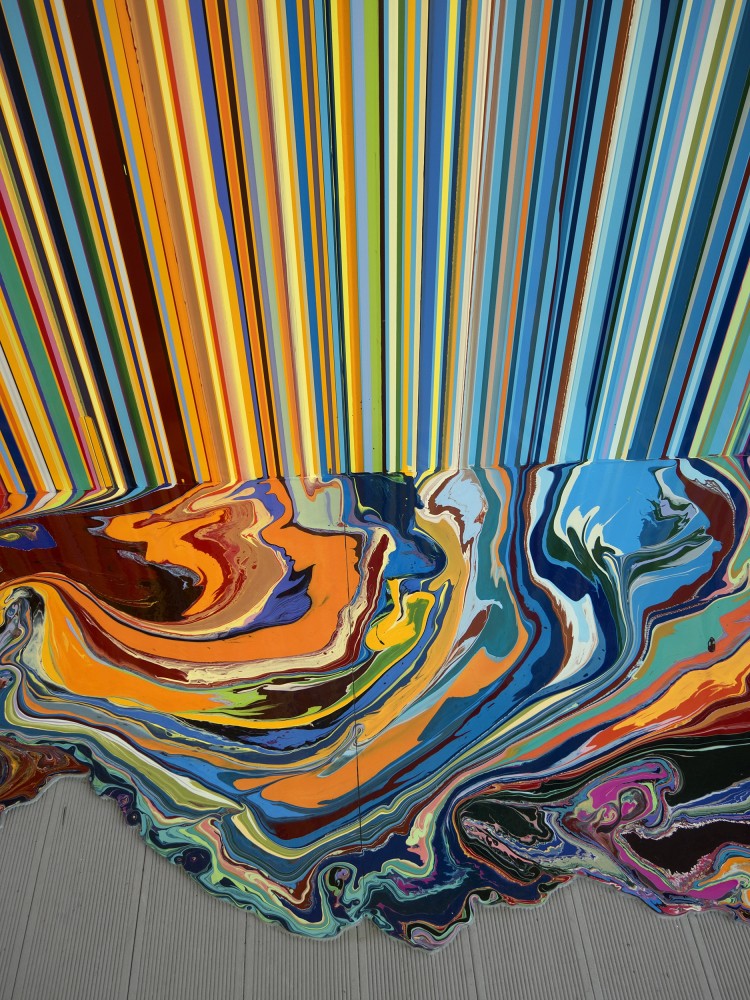 "With the painters I really like, like Velázquez—and I'm not trying to compare myself to Velázquez—there's something lovely about the magicianship when he paints a collar and you look at it from far back and your brain understands it as lace, but when you get close you understand the marks. There's something so vital and assertive that is just amazing. It's a fine line between controlling it and making sure it doesn't become too contrived."


- Ian Davenport